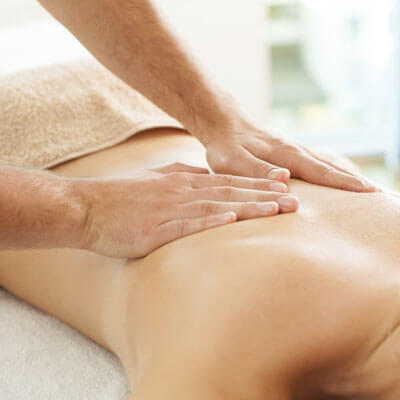 Our practice is well known for its clinical approach to massage, and our highly trained therapists provide custom-tailored plans.
The first thing you'll need to do when becoming a massage patient at Tamar Chiropractic is complete the new patient intake form. You'll be asked about your health history, including any conditions you have, and check for any contraindications.
Your Initial Appointment
After your massage therapist gathers the clinical perception or diagnosis, they will perform a postural analysis, and then you'll have your first focused massage therapy session.
The initial session addresses the areas of complaints first. We have many patients who tell us they have shoulder and neck pain. So in those cases, for example, the first consult would only allow them to start with the neck and the shoulder, or another area of complaint.
Follow-up Visits
During these follow-up visits, the massage therapist will focus on the entire body, which can then address all the areas affected by the problem. We provide many types of massage and therapies that are customised to each patient's needs.
Frequency of Visits
Some people need to come in more often to start with. Others straightaway are used to getting regular massage elsewhere, and they already come in on a maintenance or wellness type basis. These individuals only come once every month or 5-6 weeks, or whatever frequency suits them best based on their clinical needs.
Frequently Asked Questions
Do I have to undress for my massage?
No, during a focused massage, the therapist will only work on a particular area, and the rest of your body will be appropriately draped with towels. For example, if your shoulder and neck need to be worked on, you'll only need to remove your shirt.
When you need to remove an article of clothing prior to your massage, the therapist will leave the room to give you privacy. The therapist will return to the room only after you're lying down on the table covered.
What should I do after my massage?
As hydration is critical after massage, we've invested in good quality spring water delivered fresh to our office every week. We recommend people have at least two or three glasses, even before they leave the premises. We'll also ask you to have a seat and relax for a few minutes. That's because if you get up and go too quickly, you may feel slightly lightheaded.
Do chiropractic patients also get massage?
Yes, many of our regular chiropractic patients come in for a massage before getting adjusted. It's up to you if you want to just receive a massage or get it in tandem with chiropractic.
Wondering if massage can benefit you? Contact us today to book a session!