Discover Hope in Health at Our Launceston Practice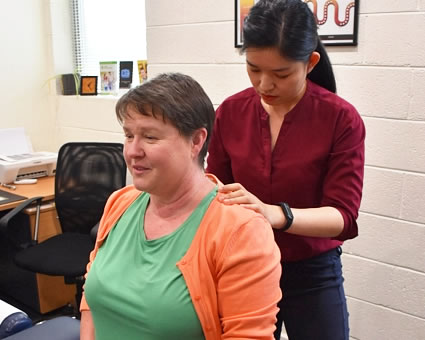 Tamar Chiropractic is Your Trusted Health Partner in Launceston
For over 30 years, Tamar Chiropractic has been more than just a chiropractic clinic; we have been a pillar of the Launceston community, providing holistic health and wellness solutions. Our multi-disciplinary practice offers a wide range of services, including chiropractic care, massage therapy, and general practitioner services.
With a team that includes Dr Carlos Sanchez, GP, Nurse Kathy, Dr Karl Gadd, five chiropractors, and a masseuse, we are dedicated to your well-being!
Integrated Health Multi-Disciplinary Practice
At Tamar Chiropractic, we believe in a comprehensive approach to health and wellness. Our team of professionals works together seamlessly to provide you with the best possible care. From chiropractic adjustments and therapeutic massages to general medical consultations, we offer a holistic approach to address all aspects of your health.
MEET THE TEAM

A Pillar of the Launceston Community
With a history spanning over three decades, Tamar Chiropractic has become an integral part of the Launceston community. Our commitment to providing exceptional care has earned us the trust and loyalty of our patients. We take pride in being a trusted partner on their journey to better health.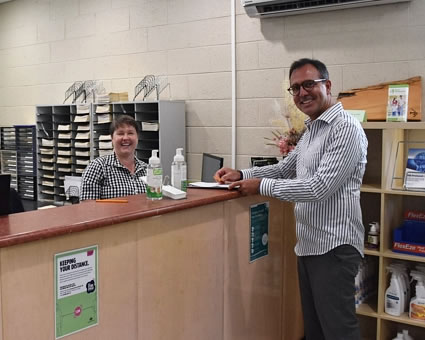 An Inviting and Accessible Space
When you visit Tamar Chiropractic, you'll enter a warm and inviting space designed with your comfort in mind. Our practice offers ample on-site and off-street parking, ensuring your visit is stress-free and convenient. Additionally, our location is fully wheelchair accessible, making our services accessible to everyone. We also offer a selection of supplements and pillows for purchase, so you can continue supporting your wellness beyond our clinic doors.
Catering to All Walks of Life
We believe that everyone deserves a healthy and pain-free life. Whether you're a young athlete, a busy professional, a senior citizen, or a parent, our team is here to help. We understand that each individual has unique health needs and goals, and we tailor our services to meet those needs.
Your Journey Starts Here
We are excited to welcome new patients to our practice in Launceston. No matter what your health goals may be, our team is ready to guide you on your journey to wellness. Experience the difference of our integrated, multi-disciplinary approach to health and make an appointment with our Launceston chiropractors today.
Together, we can discover hope in health. Get started with our team by booking your visit.
CONTACT US

About our Launceston Location | (03) 6331 3411