Massage Therapy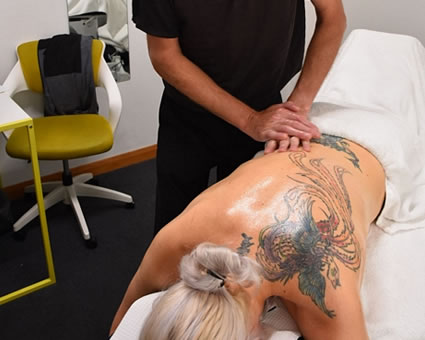 Remedial massage holistically addresses the body by using many specialised techniques to identify and repair damage to muscles, joints, and tendons. Massage therapy supports and accelerates the body's ability to heal itself. Massage can be used as a stand-alone therapy or with mainstream techniques.
What Is Massage Therapy?
Massage, which is also called manual bodywork, falls under the category of complementary or allied health in Australia. Massage professionals and professional areas belong to the increasingly growing group of allied health professionals and their different subspecialties.
Massage therapists must adhere to national training and education standards, their professional range of practice, and often prove their skills through diplomas, certified credentials, and continuing education. Members of the profession must be proficient in the utilisation of many skills.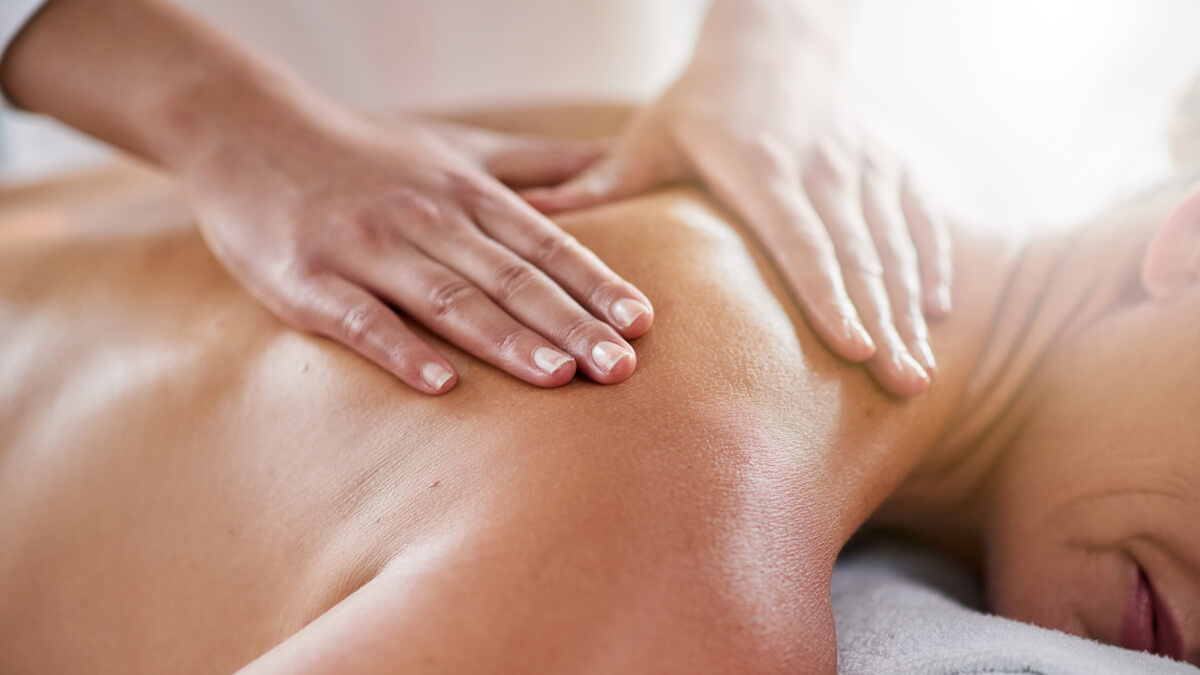 Massage Technique
Massage involves the use of pressure, tension, motion, or vibration performed manually or with mechanical aids. A massage therapist targets tissues that may include the following: muscles, tendons, ligaments, joints, or other connective tissue. Massage can be given using the hands, fingers, elbows, and forearms.
There are over eighty different massage modalities. We offer the following at Tamar Chiropractic.
This technique is primarily used to address musculoskeletal problems, such as strains and sports injuries. Continuous pressure is applied using slow, deep strokes to target the inner layers of muscles and connective tissues. The application of this pressure helps to break up scar tissue that forms following an injury and decreases tension in muscle and tissue.
With this therapy, direct pressure is applied to particular points on tender muscle tissue to help reduce muscle tension and provide pain relief.
Tailored to different sports and sporting injuries, sports massage therapy stretches tight muscles, stimulating inactive muscles and improving the condition of the soft tissue.
This alternative therapy is a type of Traditional Chinese Medicine that involves a therapist applying special cups to your skin for a few minutes to form suction. Cupping can help relieve pain, decrease inflammation, increase blood flow, and foster relaxation and well-being.
Frequently Asked Questions
What should I expect during my first massage therapy visit?
First, you will have a personalised consultation to go over all your health needs and goals regarding your muscular system. Our massage therapists have extensive experience in addressing patients' needs and will find the remedial technique that suits you best. It is recommended your first massage therapy visit be 60 minutes to allow for the consultation and your first session. You can read more about
what to expect here
.
Do I have to be completely undressed?
No. This is a myth, as most patients are only asked to remove clothes over the areas to be worked on. You always will be given privacy in the room to undress. If you prefer, you can keep your underwear on and lie down on the table under the bath sheets before the therapist begins treatment.
How long will my treatment last?
We offer 30-, 60- or 90-minute massage sessions, according to your preference or recommendation from your practitioner who referred you for a remedial massage session.
How often should I get a massage?
Most people get a massage weekly to begin their care plan, and eventually only need it monthly to keep their muscular system in optimum condition to prevent pain and other problems.
How many sessions will I need?
It depends on your unique needs and health goals. The frequency of your sessions will be discussed and agreed on during your first visit.
Are there different types of massage therapy?
Yes, we offer Remedial Deep Tissue, Sports, Trigger Point Therapy, and Integrated Cupping. You can read more about the
types of massage we offer here
.
When should I not get a massage?
If you have a pre-existing medical condition, it may be inadvisable to have a massage session. You can contact our practice and ask for guidance on whether massage is appropriate for you based on your condition. If you have a fever or other symptoms that could indicate you have a contagious condition, you should not have a massage. You can read
more about contraindications here.
What should I do after my massage?
It's a good idea to drink plenty of water because water helps flush out toxins released during a massage. If you can unwind after your massage–whether reading a book, taking a bath or watching TV–you can prolong that sense of deep relaxation for as long as possible.
Is it okay to exercise right after my massage?
Absolutely! While many people just want to take it easy afterwards, if you are used to exercising, go for it. Moving more is always an excellent idea.
Book Your Next Massage
Contact our Launceston practice today to schedule a massage session with one of our qualified and dedicated therapists.
CONTACT US

Massage Therapy Launceston, Devonport TAS | (03) 6331 3411