Meet Dr Carlos Sanchez LMS, FRACGP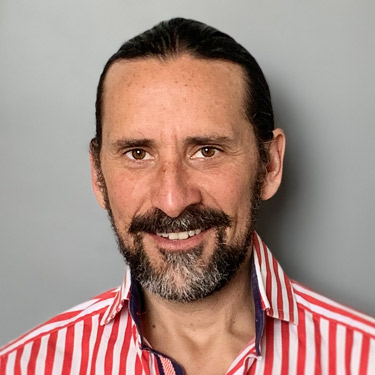 Dr Carlos Sanchez received his medical degree from the University of Seville, Spain in 1995. In 1999, after practising in the UK for four years and teaching anatomy at Oxford University, he decided to move to Australia for a year of emergency medicine, and never left!
Before joining a GP practice, Dr Carlos did six years of emergency medicine. In 2011 he decided to take the specialist exams for family medicine at the Royal Australian College of General Practitioners, where he attained his fellowship.
A More Holistic Approach
Dr Carlos likes to use a car as an analogy to the human body. You may have a car that looks beautiful on the outside, but if the carburator is dirty, it's not going to run efficiently. Our bodies are the same. He considers every part of the body when caring for his patient. Dr Carlos looks at what will work for your body long-term, connecting everything together for optimal results.
Dr Carlos is well known for his integrative approach to medicine. His clinical interests include the following:
Nutritional medicine
Obesity
Diabetes
Cancer
Autoimmune disease
Hormonal imbalance
A Change in Direction
A patient gave Dr Carlos a DVD with a lecture based on a book, Nutrition and Physical Degeneration, by American dentist Dr Weston A. Price, around whole foods and natural health. On the DVD, there was information about lipid-soluble vitamins and the problems associated with deficiencies of those.
Dr Carlos realised this made a lot of sense, basically echoing what he learned in his physiology classes in medical school, with a few revisions. He was encouraged to take a course with the Australian College of Nutritional and Environmental Medicine to further his studies.
After developing an interest in ketogenic diets, Dr Carlos attended international symposiums in the US, UK and Canada, and took courses at the Australasian College of Medical Nutrition. He also developed an interest in enhancing sports performance through nutrition and strength training.
Partners in Practice
Dr Carlos' partner, Cathy Fitzgerald, has 30 years of experience in general nursing, midwifery and child health. As his partner has an interest in nutrition and strength training to maintain optimal health, she assists him in his practice.

Dr Carlos Sanchez | (03) 6331 3411