Meet Dr Ian Northeast, Chiropractor
The Journey to Chiropractic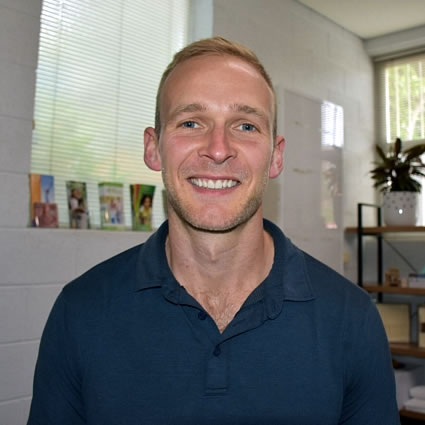 Dr Ian's path to becoming a chiropractor was inspired by his childhood experiences of horse riding. He observed first-hand the significant impact a chiropractor could have on a horse's frame and function. This sparked an interest in the intricate relationship between rider and horse, which eventually evolved into a fascination with human chiropractic care. Today, Dr Ian takes immense pride in caring for patients of all ages – from pregnant women and infants to adults. The honour of treating multiple generations of a single family is a testament to his commitment and skill.
EXPLORE OUR SERVICES

Academic Achievements
Dr Ian holds a Bachelor of Health Science (Chiropractic) and a Master of Clinical Chiropractic from RMIT, one of Australia's premier universities. In addition to these qualifications, he also possesses a Graduate Diploma in Animal Biomechanical Medicine. His academic journey culminated in 2011 when he graduated and embarked on his professional career.
Continuous Learning
Believing strongly in the importance of continuous professional development, Dr Ian and his team annually participate in various continuing education courses. This commitment to knowledge enhancement ensures they stay abreast of the latest techniques and advancements in the field. Most recently, the team attended an adjusting seminar in Melbourne, with plans already in place for next year's session. Additionally, Dr Ian has attended numerous specialised seminars on paediatric care, scoliosis, and headaches, among others.
The Joy of Healing
For Dr Ian, the most fulfilling aspect of being a chiropractor is the ability to help people perform their essential daily tasks and pursue the activities they love without relying on drugs or surgery. It's about enhancing quality of life, now and into the future.
Life Beyond Chiropractic
When not practicing chiropractic, Dr Ian enjoys spending quality time with his wife and two daughters, often in their garden, enjoying the fruits of their labour. A lover of outdoor activities, he also indulges in mountain biking, CrossFit, and exploring the beautiful state of Australia.
Ready to Begin Your Journey to Wellness?
Experience the holistic, drug-free approach to health with Dr Ian. Whether you're dealing with chronic pain, aiming for improved overall wellness, or seeking specialised care for pregnancy or paediatrics, Dr Ian is here to guide you on your path to optimal health. Book your appointment today!
CONTACT US

Dr Ian Northeast | (03) 6331 3411