Meet Dr Ian Doble, Chiropractor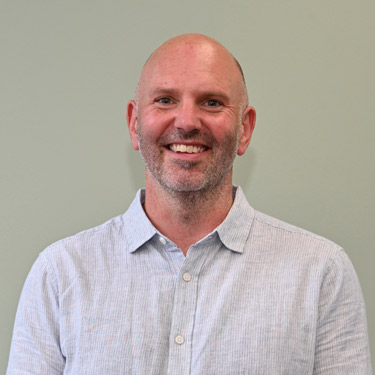 After his first chiropractic adjustment and a conversation about a different perspective on health and how the human body functions, Dr Ian knew chiropractic was what he wanted to do.
I loved the idea of helping people using a natural healing art and supporting how the body functions."
For Dr Ian, the most fulfilling aspect of his job is to connect with his patients. "I also like the simplicity of what we do and the changes it can make not just in the person's body but in all parts of their life."
Education and Professional Development
In 2009, Dr Ian earned a Master of Chiropractic from the Anglo-European College of Chiropractic in Bournemouth, England.
He loves to expand his knowledge base and hands-on skills. He's undertaken further training in more gentle 'tonal' techniques, such as Sacro-Occipital technique (SOT) and Network Spinal Chiropractic. Dr Ian also has experience providing gentle pregnancy and paediatric chiropractic care. His proficiency in these areas allows him to care for patients of all ages and stages of life.
EXPLORE OUR SERVICES

In His Spare Time
Outside of work, Dr Ian loves to spend time with his wife and two boys. They love exploring the great outdoors, cycling, hiking, paddle boarding, growing their own veggies, and making and creating things together.
Fun fact: Dr Ian's wife, Sophie, is also a chiropractor. The couple ran their own practice together in Devon, England, for 10 years. Since then, they've travelled and worked in New Zealand and the Isle of Man.
Rejuvenate Your Health Starting Today
You deserve to feel your best and optimise your wellbeing. Contact us today to book an appointment with Dr Ian!

Dr Ian Doble | (03) 6331 3411