Meet Dr Evelyn Wong, Chiropractor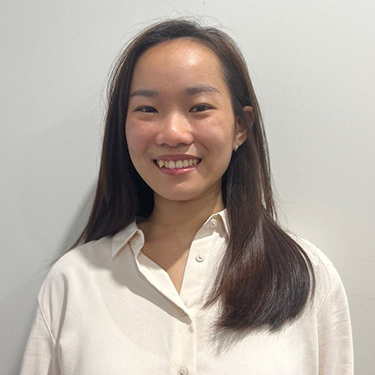 Dr Eve, also known as Dr Evelyn Wong, is a multilingual chiropractor who is passionate about improving people's health through chiropractic care. She was born and raised in East Malaysia and completed her chiropractic studies in Malaysia and at the Royal Melbourne Institution of Technology (RMIT) in Australia, where she achieved distinction for both degrees.
Dr Eve speaks English, Malay, and Chinese Mandarin, which allows her to communicate effectively with a diverse range of patients.
Improving Health for Everyone
Dr Eve's interest in chiropractic was sparked by its non-invasive approach to improving health. She was particularly drawn to the Gonstead technique, which she has developed exceptional skill in. Dr Eve's mission is to help people achieve a better quality of life by using chiropractic care to correct problems efficiently and effectively. She believes that chiropractic care is not just about feeling better; it's also about getting the body functioning at its best.
In her work, Dr Eve values kindness, resilience, and authenticity. She believes that being friendly, patient, caring, and compassionate is a powerful quality that can lower stress levels and spread positivity. Dr Eve also values the adaptability of the body and believes that goals and a better quality of life are more achievable if we maintain good health and stay positive. She also values being true to herself and with others, showing mutual respect, and aligning her actions with her beliefs.
EXPLORE OUR SERVICES

Outside of the Practice
Outside of work, Dr Eve enjoys baking, doing handicrafts, listening to music, and spending time with friends. She also loves being in nature and going on spontaneous trips to explore new places.
Dr Eve's most fulfilling aspect of being a chiropractor is putting a smile on her patients' faces, seeing them improve in health, and being able to support them. She takes professional development and continuing education courses such as Gonstead seminars and workshops and FICS workshops to stay up-to-date with the latest chiropractic techniques.
Ready to Book?
If you're looking for a chiropractor who can actively listen, communicate, and care for you, Dr Eve is here for you. Let her help you move past pain and towards your goals. Book today!
CONTACT US

Dr Evelyn Wong | (03) 6331 3411