Meet Dr Chan Park, Chiropractor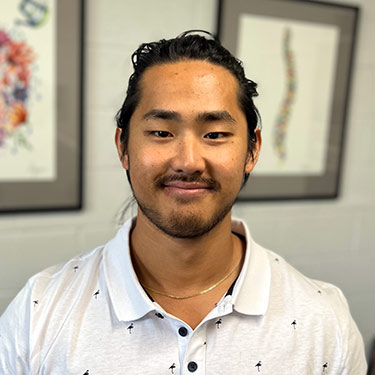 A Holistic Approach
Dr Chan Park has recently completed his Double Bachelor of Health Science and Applied Science Chiropractic. He is returning to his home in Northern Tasmania to be closer to his family and Chan hopes to serve the community he grew up with.
Additionally, Dr Chan completed a Cert IV in Allied Health Assistance. This gave him greater insight into the needs of senior citizens and helped better understand the aged care community.
Dr Chan believes in a holistic approach for pain management/injury as well as general patient centred care. He also has a keen interest in exercise and rehabilitation with the purpose of keeping patients in at their optimum health.
When he isn't at the clinic looking after patients, he is in the gym or exploring the beauty of Tasmania and its wilderness. Dr Chan is excited and ready to be part of the fantastic team at Tamar Chiropractic and will be working at the Kings Meadows and Launceston Clinic, he is available to meet all new and returning patients.
EXPLORE OUR SERVICES


Dr Chan Park | (03) 6331 3411